York City Mayor Tries Out a Plant-Based Diet
Posted in: Plant-Based, Vegan in ScPA, Vegan Living
Tags: animal advocates of scpa, downtown york, harvest Vegfest, mayor goes vegan, michael helfrich, vegan mayor, york city, york city mayor tries vegan, york pa
A couple weeks ago, we challenged the Mayor of York City, Michael Helfrich, to go vegan for a week to help us kick off Harvest Vegfest York. He happily accepted the challenge and he was kind enough to take some time to answer our questions about his experience…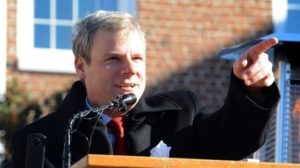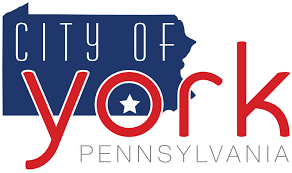 John Beck, Director with the Animal Advocates: What were your initial thoughts when this challenge was presented to you?
Mayor Michael Helfrich: I was happy to help support VegFest.  I had been a vegetarian for 8 years in the '90's, and I rarely cook meat at home, so I knew it wouldn't be much of an inconvenience for me.
JB: Did you try anything new that you never heard of before?
MH: I had heard of Jackfruit, but had never tried it.  I purchased a nice slice of ripe jackfruit from Erick Negron at Penn St Market, and proceeded to process it.  My girlfriend and I ate the sweet fruit raw, then toasted the seeds and ate them like chestnuts.  I later took all of the rest, except the outer skin, and used it for faux crabcakes and faux Maryland crab soup.  Neither the crabcakes nor the soup really got a crab flavor, but the Old Bay plus the flavor of the jackfruit was excellent.
JB: Is there anything you tried and absolutely loved?
MH: See above
JB: Is there anything you disliked?
MH: The TVP jerky [soy curl] was not good. It had kind of a damp bread texture with wet BBQ sauce.
JB: Did you eat at any of the York Vegan Restaurant Week places?
MH: I ate at Busy Bee and Revival Social Club. I didn't have the specials, but chose their standard options like General Tso's cauliflower, and the vegan butternut curry soup.
JB: Did you cook any vegan dishes during the challenge?
MH: I frequently eat lentils and veggie soup that I make myself, and veggie stir-fry.  I also made the jackfruit "crabcakes" and Faux crab soup, as mentioned above.
JB: You have eaten vegan food before, what is one vegan food you tried before the challenge that you already liked?
MH: Before the challenge? I love my lentils and veggies.  And lots of spinach and red beet salads.
JB: Would you consider going vegan or at least try to cut back on meat consumption?
MH: Since the original 1-week challenge, I have continued to eat vegetarian, with only a few uses of dairy products.  I'll still call it 99% vegan. I am now in my fourth week, and plan to continue for now.  This is a great opportunity for a cleanse, and a nice weight-loss opportunity.  I have medical issues with tri-glycerides and cholesterol, so a good plant-based diet helps me balance out those issues.
JB: Did you have any misconceptions about veganism prior to the challenge that have since changed?
MH: I don't think I had any misconceptions, but some concerns of mine were verified.  I saw lots of soy and processed carbohydrate options for sale and being consumed at VegFest.  In my previous vegetarian life I found myself eating many of these not-so-healthy options.  It is important that if we are guiding people into veganism for the sake of other animals, we promote a healthy diet for the human animals too.  Thanks for prompting me into this change in my diet.  I have to say, I have been feeling really healthy, losing weight, less heartburn, and not getting sleepy after meals.  Thanks again!
JB: Fascinating stuff! I'm glad you're feeling great after trying this out and sticking with it as best you can! Thank you so much for taking time out to talk to us and for all your hard work you're doing for the city!