Wild Animals

Lititz, PA
For over 30 years the Darlington Family has offered refuge to Wolves who have found themselves without a place in the natural world. It has been over a hundred years since the last wild Wolf was known to exist in Pennsylvania. Originally created as a private rescue, the Wolf Sanctuary of PA has grown into an educational facility. We are devoted to assuring the most comfortable and stimulating environments for our wolves. At the Wolf Sanctuary of PA wolves and wolf hybrids are given back their dignity.

Lancaster, PA
This reptile and amphibian rescue is a 501(c)(3) nonprofit organization. The rescue is run mainly by one person out of his home with a few volunteers. They often collaborate with organizations that share their mission of rescue, education, or conservation.
Companion Animals
New Freedom, PA
Since 1976, Animal Rescue, Inc. has been a refuge for homeless cats, dogs and an assortment of other animals. Their promise to any animal who comes through our gates: they will never be homeless again. They hope their residents will find a loving home with a lifelong companion or a loving family; but if they never find that home, they are welcomed into the ARI family.
Freeland, MD
Whispering Rise Farm & Animal Sanctuary is a 501(c)(3) nonprofit organization whose mission is to provide sanctuary to abused, neglected, abandoned and surrendered potbelly pigs; to provide humane education to the public; and to offer an anthro-zoological experience to individuals and small groups.
Farmed Animals
Avondale, PA
Chenoa Manor is an all-volunteer, non-profit organization that serves as a safe home for animals with nowhere left to turn. Our sanctuary is home to over 200 animals, including those freed from factory farms, animals used in lab experiments, and various exotic species. Most of Chenoa Manor's residents were neglected, abused, or en route to slaughter prior to being given a second chance at the sanctuary.

Poolesville, MD
Poplar Spring Animal Sanctuary is a 400 acre non-profit refuge for farm animals and wildlife that relies entirely on public donations for support. Their mission is to offer care, rehabilitation, and permanent sanctuary for neglected, abused or abandoned farm animals, as well as providing a protected habitat for wildlife. They promote compassion and the humane treatment of all animals by educating the public on farm animal and wildlife issues.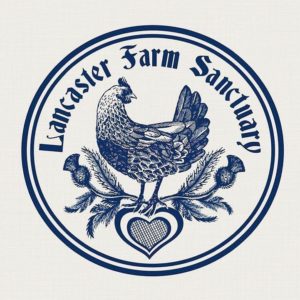 Lancaster, PA
Lancaster Farm Sanctuary's mission is rescuing farm animals and providing them sanctuary; inspiring humans to live with honor, respect and appreciation for themselves, the earth and the other beings with whom we share the planet.