The Traveling Vegan
Posted in: Activism, community, Earth, eating vegan, Environment, Health, Plant-Based, Veg Restaurants, Vegan Living, Vegan restaurants
Tags: easy activism, Family, Food, Friends, Health, Meal prep, Plant-Based, Restaurants, Snacks, Travel, Traveling, Vacation, Vegan, vegan food, Vegan friendly, veganism
This is for those who take week-long beach stays, overnights here and there, and even quick day trips!
One of the most difficult things I've faced as a strictly plant-based eater is finding food while traveling! Don't get me wrong, salads, fruit, and French fries are cool, but let's face it, sometimes you want a "real meal". A meal that leaves you stuffed and satisfied! I don't know about you, but for me, "hangry" is a VERY real thing, so I like to try my best to be prepared.
I've got a few key tips for finding vegan food on the road. I hope that this helps ease any anxieties you may have, and also offer some solutions.
Traveling Vegan Tips
1. Plan ahead
Meal prep anytime possible. I try to make meals that I can pop in the microwave, or bring something that doesn't need heated at all!
2. Ask
When eating out, always ask if something can be made vegan. You'd be surprised that, more times than none, they can make a dish V friendly for you.
3. Snacks!
Don't forget the snacks! Pack quick grab snacks like granola/protein bars, nuts, veggies, and fruit.
4. Relax
Whatever you do, don't get discouraged! We have limited options, so don't be too hard on yourself.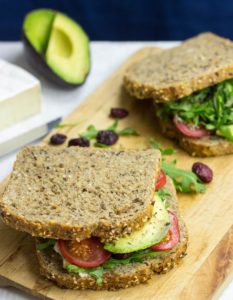 Also, here are a few of my personal favorite meals on-the-go:
• Veggie burger with fries. Beyond Burger is my favorite patty, but Dr. Praeger's also has an awesome black bean and quinoa burger.
• Rice with black beans, chick peas, and veggies.
• Avocado sandwich.
• PBJ, the easiest you can get.
• Salad with chickpeas and Daiya cheese shreds.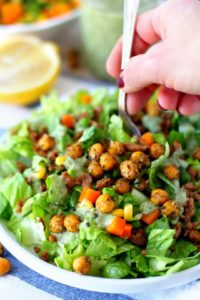 I hope this article has helped you realize that it doesn't have to be such a struggle to travel vegan or eat out when you want to eat out! When planning your meals, make something easy! And with a few simple changes to a dish at a restaurant, you can make it yours.